39th Annual CITE Conference
The Coalition of Infant/Toddler Educators
Presents:
We are looking forward to seeing you at our next conference! Planning is underway.
Please check back for updates.
Please join us and earn up to 5 professional development hours.

Date to be determined
0:00 a.m. – 0:00 p.m.
location to be determined, NJ
We are gathering on a Saturday so your focus can be on your own well-being for 5 hours of Professional Development.
In 2023 our keynote focused on: Seeing The Promise, Not The Problem 
Eliminating deficit thinking reveals the promise in us all. The question is-what are you willing to do to keep moving forward? Will you dance or stand and watch others? We can no longer sit on the sidelines and watch or wonder what's happening. We have to join in and make things happen. 
There's promise in knowing the rhythms and harmonies of our journeys. To fully appreciate this, it calls all of us into leadership and requires us to value our vastly different lived and learned experiences. 
Elizabeth Williams-Riley will focus on setting the conditions to thrive together. As we face the legacy of human relations across multiple identities, we must acknowledge that something much more important is at stake than fear. We all need brave spaces to thrive. 
---
Registration opens January 2024!
2024 Members are also invited to join.
CITE recommends these sessions for educators and administrators of care and education for children of ages birth through three. 
CITE membership is $30 per year. Conference registrants, become immediate members and enjoy benefits through May 31, 2024.
The 2023 Conference Keynote, Elizabeth Williams-Riley.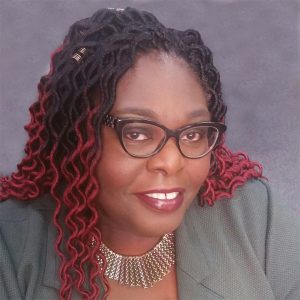 Elizabeth Williams-Riley is the President & CEO of D.A.S.H. Consulting LLC, whose primary focus is Developing Assets for Successful Habits (D.A.S.H.). D.A.S.H. works with clients to develop comprehensive inclusion, diversity, and equity learning, critical analysis, strategy-building, strategy execution, coaching, and planning. Elizabeth is the former President and CEO or the American Conference on Diversity and the National Vice President of Programs for the National Conference for Community and Justice.
Elizabeth is an award-winning diversity and inclusion professional. Mrs. Williams-Riley is the 2016 NAACP Corporate Community Service Award Winner and received the South Asian Business Association Network (SABAN) Chairman's Award. Girl Scouts of America named her 2015 Woman of Distinction. In 2013, she was Diversity Journal's Woman Worth Watching.
She is a connector and helps individuals navigate the complexities of living in an increasingly diverse society. She boldly takes the nation's unfinished business of diversity, equity, inclusion, and anti-racism as a practitioner. Her approach to dismantling systemic and institutional oppression is charismatic, engaging, and above all, thought-provoking. Since 1995, her work has transcended from playgrounds to boardrooms and now neon lights on Broadway.
Registration is not yet open!
Individual 

 or

 

Workplace