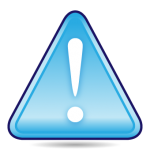 COVID-19 Resources
For up-to-date information about the Coronavirus and resources for parents and professionals, please visit our COVID-19 Resources page.
Welcome to CITE
The Coalition of Infant/Toddler Educators (CITE) promotes quality infant and toddler care and education by building collaborations, providing professional development opportunities, support and resources, and by influencing public policy.
We are pleased you stopped by, and encourage you to explore our site to learn more about our organization and the terrific resources and development opportunities we offer.
If you are an educator of infants and/or toddlers, we invite you to consider joining us by becoming a member.