36th Annual CITE Conference
Building Brave Conversations
Virtual Event Includes Two-day Webinar

How do we raise compassionate children capable of exploring, respecting and welcoming differing cultures?
One conversation at a time!
Join us for our 36th Annual Conference in a two-part event exploring ways to build awareness and acceptance of diversity in infant and toddler care.
Luminary educator, Ana I. Berdecia*, will offer this keynote virtual conversation during two Saturday sessions beginning May 1, for up to five hours of professional development.

Building on your existing routines and safe care environments, explore intentional engagements to welcome contributions from all the cultures your families represent.  Participants will each be invited to demonstrate the evidence of their learning.   All sessions will also be provided in Spanish.
About our Keynote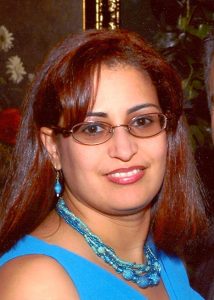 Ana I. Berdecia is the Director of the Center for the Positive Development of Urban Children at Thomas Edison State University and the program director for the New Jersey Cultural Competency and English Language Learners Summer Institute and Mentoring Program. The Center's primary focus is to bridge the voices of teachers, practitioners, school leaders and parent/guardians to policy initiatives in New Jersey that impact the health, well-being, and educational outcomes of children and families.  Ana earned her BA in Sociology with a minor in Women Studies and a Master in Education with a specialization in early childhood both from The College of New Jersey.
In addition, Ana holds a New Jersey Standard Teaching Certificate in Preschool through 3rd grade from the State of New Jersey Department of Education and a post-graduate certificate in Infant Mental Health from the YCS Infant and Preschool Mental Health Institute and Seton Hall University. In addition, Ana is a certified professional coach, trainer, and speaker through the John Maxwell Team. Ana has been happily married for 34 years with her very supportive husband, Enrique, and they have two adult sons Adán and Gabriel. Also, Ana has three precious grandchildren Daniel, Jericho, and Hope.
Conference Agenda
Part 1 Saturday, May 1
9:00 AM-1:00 PM
"Building A Bridge for Cultural Conversations"
"Construyendo Puente para Conversaciones Culturales."
Using her evidenced-based coaching practices, Ana will demonstrate opportunities infant and toddler educators have creating learning spaces welcoming to families of all cultures.  Participants will explore their own biases and learn ways to access and promote respectful parent contributions
9:00 AM -10:30 AM    Welcome/June Handler Award/Keynote
10:30AM-10:45 AM     Break
10:45 AM-11:45 AM    Breakout Session: Surveying Your Landscape
11:45 AM-12:00 PM    Break to Grab Lunch
12:00 PM-12:45 PM    Building Foundations/Working Lunch
12:45 PM-  1:00 PM    Part 1 Conference Wrap-up/ Door Prizes
Part 2 Saturday, May 22
9:00 AM-10:30AM
"Strengthening Our Bridge for Cultural Conversations" 
"Fortaleciendo Nuestro Puente Para Conversaciones Culturales"
In this session, particpants will share and review contributions from their own work and environments to highlight the cultural reach provided in their learning spaces for infants and toddlers.
9:00 AM-9:15 AM      Welcome/Anchoring the Foundations
9:15 AM-10:15 AM    Breakout Session: Bridging Expansions
10:15 AM-10:30 AM  Conference Wrap-Up Session
$50 Registration includes:
$20 Conference fee with webinar access on two separate days
Two certificates for up to five hours of professional development for your submission to your NJCCIS Registry account. PD hours will be based on the New Jersey Core Knowledge and Competencies towards Family and Community Relationships
Electronic access to The Global Child publication
Ability to build and contribute to the conversation of our Part 2 presentation
Door prizes across 2 days
Free access to multiple prerecorded 1.5 hour webinars of individual professional development sessions on infancy topics through exclusive enrollment in statewide CITE Virtual Chapter Meetings and when applicable, with post pandemic openings, free admission in-person meetings via Chapters
$30 CITE annual membership fee June 1, 2021 – May 31, 2022

---
Not able to attend this conference?
Join CITE / Renew Your Annual Membership Here! (Membership Fee $30) »
---
To learn more about why Ana is a "Luminary" educator, read on:
The Center for Autism and Early Childhood Mental Health (CAECMH) at Montclair State University, in partnership with the New Jersey Association of Infant Mental Health (NJAIMH) and CITE have chosen Ana I. Berdecia as the speaker for an award given annually to innovative educators who impact infant mental health through their professional contributions.
Luminary Conversation Series, March 31, 2021 Noon-2:00 PM
https://montclair.zoom.us/meeting/register/tZAuce2orjstGdGGemyeK9qjyRw6rf7dhoBx