36th Annual CITE Conference
Building Brave Conversations
Virtual Event Includes Two-day Webinar

Meet Ruth Segura, chosen for the 2021 June Handler Award!
Ruth Segura, is an Early Head Start educator and is our hero of choice for the Ninth Annual June Handler Award.  Accompanied by her father, she arrived in NJ from her home in Peru at the age of 17.
This big adventure meant leaving behind some attachments, including her extended family and all the familiar things she loves.  Remembering her own longing for home, Ruth built her career around caring for young children whose own worlds have changed through the process of immigration. This work includes knowing the unique demands that moving places on families, often with a sense of loss for home and loved ones left behind.
Read More >>
Understanding loss and the impact of stress on infant brain development are just part of an educator's work day, and one of the reasons child care programs depend on the professional growth of their care and education staff to help them achieve and maintain quality.  Ruth has demonstrated this professional growth and is this year's recipient of our Ninth Annual June Handler Award, in honor of CITE's co-founder, Dr. June Moss Handler.  June was fearless in teaching ways to respect and respond to the diverse needs of families as well as a guiding force in creating quality systems of care for infants and toddlers outside their homes.  Ruth is one of the 172 Credential earners statewide. Her EHS worksite in Union City, The North Hudson Community Action Corporation, NHCAC, has earned a quality rating from Grow NJ Kids, New Jersey's Quality Rating Improvement System.  To learn more about Grow NJ Kids visit https://www.grownjkids.gov/Welcome
The Annual June Handler Award, with generous sponsorship from June's friends and colleagues, is a $1,000 gift providing a $500 check directly to Ruth and a $500 stipend for classroom materials or engagements to honor Ruth's dedication to educating infants and toddlers through her relationship-based care.  She relies on the guiding principles of infant mental health promoted in her six hours of coursework and coaching from Passaic County Community College (PCCC) for her successful application for The New Jersey Infant/Toddler Credential.  Ruth has also earned an Infant/Toddler CDA and has been employed at NHCAC for more nearly a decade.  Along with her demonstrated leadership and advocacy skills, EHS Supervisor, Lesvia Matos, nominated Ruth for this award for her commitment to completing an associate degree.
Building trust is the key work of infants and toddlers to develop healthy relationships and become successful learners. With this goal in mind, The New Jersey Infant/Toddler Credential was created in 2008 with statewide collaboration to offer specific professional development in infant mental health awareness to child care educators who have completed their CDA coursework.  Acquiring this credential involves completion of two college credit-bearing courses which are currently offered through remote learning. Funding for qualified applicants is available to cover the cost of this coursework.
Ruth and her NHCAC colleagues have demonstrated that a well-knowing staff with responsive practices are just the right hands to be holding New Jersey's infants and toddlers.  We celebrate her work and her continued education. To learn more about helping your staff earn The New Jersey Infant/Toddler Credential, visit us at https://www.njcite.org/credential/.  You can also reach out to our Credential Coordinator, Jen Santana, at credential@njcite.org.
Ruth and her program will be acknowledged on May 1 as we open our two-day event at our 36th Annual CITE Conference, Building Brave Conversations.  We hope to see you there!
Join us in thanking our sponsors for their support!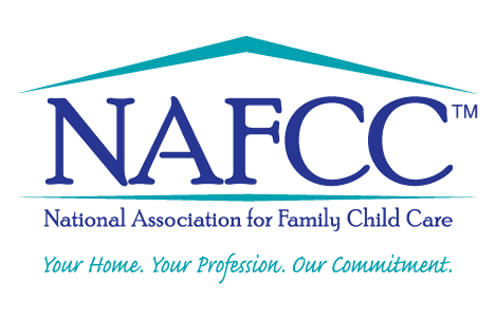 << Hide More
How do we raise compassionate children capable of exploring, respecting and welcoming differing cultures?
One conversation at a time!
Join us for our 36th Annual Conference in a two-part event exploring ways to build awareness and acceptance of diversity in infant and toddler care.
Luminary educator, Ana I. Berdecia*, will offer this keynote virtual conversation during two Saturday sessions beginning May 1, for up to five hours of professional development.

Building on your existing routines and safe care environments, explore intentional engagements to welcome contributions from all the cultures your families represent.  Participants will each be invited to demonstrate the evidence of their learning.   All sessions will also be provided in Spanish.
About our Keynote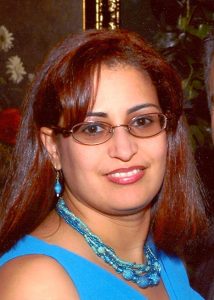 Ana I. Berdecia is the Director of the Center for the Positive Development of Urban Children at Thomas Edison State University and the program director for the New Jersey Cultural Competency and English Language Learners Summer Institute and Mentoring Program. The Center's primary focus is to bridge the voices of teachers, practitioners, school leaders and parent/guardians to policy initiatives in New Jersey that impact the health, well-being, and educational outcomes of children and families.  Ana earned her BA in Sociology with a minor in Women Studies and a Master in Education with a specialization in early childhood both from The College of New Jersey.
In addition, Ana holds a New Jersey Standard Teaching Certificate in Preschool through 3rd grade from the State of New Jersey Department of Education and a post-graduate certificate in Infant Mental Health from the YCS Infant and Preschool Mental Health Institute and Seton Hall University. In addition, Ana is a certified professional coach, trainer, and speaker through the John Maxwell Team. Ana has been happily married for 34 years with her very supportive husband, Enrique, and they have two adult sons Adán and Gabriel. Also, Ana has three precious grandchildren Daniel, Jericho, and Hope.
Conference Agenda
Part 1 Saturday, May 1
9:00 AM-1:00 PM
"Building A Bridge for Cultural Conversations"
"Construyendo Puente para Conversaciones Culturales."
Using her evidenced-based coaching practices, Ana will demonstrate opportunities infant and toddler educators have creating learning spaces welcoming to families of all cultures.  Participants will explore their own biases and learn ways to access and promote respectful parent contributions
9:00 AM -10:30 AM    Welcome/June Handler Award/Keynote
10:30AM-10:45 AM     Break
10:45 AM-11:45 AM    Breakout Session: Surveying Your Landscape
11:45 AM-12:00 PM    Break to Grab Lunch
12:00 PM-12:45 PM    Building Foundations/Working Lunch
12:45 PM-  1:00 PM    Part 1 Conference Wrap-up/ Door Prizes
Part 2 Saturday, May 22
9:00 AM-10:30AM
"Strengthening Our Bridge for Cultural Conversations" 
"Fortaleciendo Nuestro Puente Para Conversaciones Culturales"
In this session, particpants will share and review contributions from their own work and environments to highlight the cultural reach provided in their learning spaces for infants and toddlers.
9:00 AM-9:15 AM      Welcome/Anchoring the Foundations
9:15 AM-10:15 AM    Breakout Session: Bridging Expansions
10:15 AM-10:30 AM  Conference Wrap-Up Session
$50 Registration includes:
$20 Conference fee with webinar access on two separate days
Two certificates for up to five hours of professional development for your submission to your NJCCIS Registry account. PD hours will be based on the New Jersey Core Knowledge and Competencies towards Family and Community Relationships
Electronic access to The Global Child publication
Ability to build and contribute to the conversation of our Part 2 presentation
Door prizes across 2 days
Free access to multiple prerecorded 1.5 hour webinars of individual professional development sessions on infancy topics through exclusive enrollment in statewide CITE Virtual Chapter Meetings and when applicable, with post pandemic openings, free admission in-person meetings via Chapters
$30 CITE annual membership fee June 1, 2021 – May 31, 2022

---
Not able to attend this conference?
Join CITE / Renew Your Annual Membership Here! (Membership Fee $30) »
---