University Chapter
THE COALITION OF INFANT /TODDLER EDUCATORS "CITE"   University Chapter
is very pleased to announce a Spring Mini-Conference
Date: MAY 16, 2012
Place: ECYC East Grand Avenue Rahway, N.J.
Directions attached (opposite 77 E Grand Avenue Rahway, N.J.)
Time: 6:30-7:00 PM registration   workshop: 7:00 PM TO 9 PM
Admittance to the building is not available until 6:30…Thank you
Cost: Members: $5.00 to reserve a space / Non- Members: $10.00
(CITE members; please send a check to reserve your space… Your check will be returned to you when you attend the workshop.
(Note: Membership runs from June 1 to May 31. If you are not on our membership list there is a $10.00 charge.)
Workshop Description: Bringing the Indoors Out- How to have children enjoy their favorite activities outside in the Spring and Summer months.
Presenter: Valeria Erdosi-Mehaffey, Executive Director
King's Daughters Day School, Plainfield, New Jersey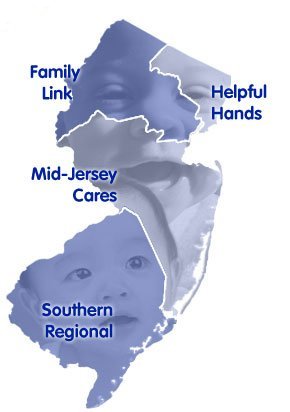 NJ Early Intervention System's mission is to enhance the capacity of families to meet the developmental and health related needs of children birth to age three who have delays or disabilities by providing quality services and support to families and their children.

"Safe Sleep (Environments) for Babies" Campaign
Sponsored by Keeping Babies Safe, the American Academy of Pediatrics and the U.S. Consumer Product Safety Commission.
Keeping Babies Safe www.keepingbabiessafe.org is a 501 (c)(3) nonprofit that provides education, assistance and leadership in keeping babies safe from preventable injuries associated with unsafe cribs and unsafe sleep environments. Keeping Babies Safe offers crib and sleep safety information, safety tips, and product recall information so parents can stay informed and remain vigilant about keeping their children safe. Keeping Babies Safe, in connection with the American Academy of Pediatrics, and the U.S. Consumer Product Safety Commission, created "Safe Sleep (Environments) for Babies" educational videos that are being implemented in hospitals and health clinics nationwide to reach as many new and expecting parents as possible.