The Coalition of Infant/Toddler Educators stands in support of the following statement from the Alliance for the Advancement of Infant Mental Health

As part of the global infant/early childhood mental health community, we are committed to deepening conversation and promoting reflection and action to address ongoing bias, structural racism, and racial violence that impacts the health and wellbeing of all our babies and their families.
We believe in the power of relationships to raise a collective voice against racism.  We stand in solidarity with communities of color across the nation and the world and commit ourselves to mitigating the chronic trauma that racism has had on generations of children of color, their families, and the infant/early childhood workforce.
We hold in mind parents and caregivers of color who are tasked with protecting and creating a safe space for their babies while also managing their own emotions, as we also hold in mind the infant/early childhood mental health workforce of color who strive to hold and comfort families while managing their own emotions.
We believe that change and healing starts with each one of us. We must intentionally examine the ways we contribute to the continuation or dismantling of racial trauma and structural oppression.
We must respond with purpose and action.  Our babies can't wait.
With hope and love,
Staff and Board of Directors
Alliance for the Advancement of Infant Mental Health
The following State Board members were elected based on the recent survey to members, conducted in lieu of an in-person vote at the postponed conference. Terms began on June 1, 2020.
Officers (serve for 1 year)
| | |
| --- | --- |
| President | Cynthia Soete |
| 1st Vice President | Angie DeFazio |
| 2nd Vice President | Michele Gregorio |
| Secretary | Melissa Rivera-Serna |
| Treasurer | Daisy Linares (Appointed) |
| | |
 At Large Members (serve for 2 years)
| | |
| --- | --- |
| Linda Carter | Nicole Garibaldi-DeNude |
| Beverly Lee | Lorri Sullivan |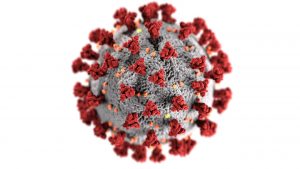 Effective June 15, 2020, pursuant to Executive Order 149 all child care programs operating in the State of New Jersey must comply with the requirements detailed in this guidance. Failure to do so may result in the prohibition of continued operation during the COVID-19 public health emergency. Noncompliance by licensed child care centers may also result in the suspension or revocation of an offending operator's certificate of approval to operate. These requirements are imposed in conjunction with other applicable requirements imposed in law or regulation, or in the rare event that these requirements are in conflict with other law or regulation, the more stringent requirement shall be enforced.  This guidance is heavily derived from guidance documents produced by the federal Centers for Disease Control and Prevention (CDC), however, in many instances it has been supplemented or modified to reflect the needs of New Jersey. In several areas, CDC recommendations have been replaced with mandates for New Jersey centers. In those instances, this guidance document is controlling.