Parents
For Parents
We are pleased to provide parents with links to some extremely useful and important organizations' websites.  To visit the websites, you may either click the logo of the desired site or the link below the paragraph.
We invite you to contact us if you would like to suggest additional websites that you feel would be useful to other parents.
---
Check out this new resource!
Milestones in Action is a FREE image library of children demonstrating developmental milestones up to 5 years. This tool can help identify milestones in children and know when there is cause for celebration or concern.
Consumer Product Safety Commission

The U.S. Consumer Product Safety Commission is charged with protecting the public from unreasonable risks of injury or death from thousands of types of consumer products under the agency's jurisdiction. The CPSC is committed to protecting consumers and families from products that pose a fire, electrical, chemical, or mechanical hazard or can injure children. The CPSC's work to ensure the safety of consumer products – such as toys, cribs, power tools, cigarette lighters, and household chemicals – contributed significantly to the 30 percent decline in the rate of deaths and injuries associated with consumer products over the past 30 years.
---
Consumer Safety Child Safety Guide
Children and babies are curious, a good trait that should be encouraged and guided in the right direction. However, that curiosity can sometimes put infants and kids in danger, especially if we are not careful to maintain a safe environment around them.
This guide provides tips and information about the everyday hazards infants, toddlers, and young children may encounter in the home, outdoors, and on the go.
More about Consumer Safety Child Safety Guide
---
NJ Parent Link

NJ Parent Link is a statewide website initiative made possible by the work of the New Jersey Early Childhood Comprehensive System (NJ ECCS) Team.
---
ZERO TO THREE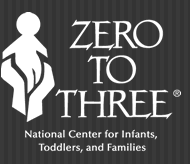 Zero to Three is a national nonprofit organization that informs, trains and supports professionals, policymakers and parents in their efforts to improve the lives of infants and toddlers.