Article from Young Children, September 2012 Issue
by Karen N. Nemeth and Valeria Erdosi
We are pleased to provide access to an article in NAEYC's Young Children, which was co-authored by a founding member of CITE, Valeria Erdosi-Mehaffey, and one of CITE's good friends, Karen Nemeth.  "Enhancing Practice with Infants and Toddlers from Diverse Language and Cultural Backgrounds" was featured in the September 2012 issue.  Copyright © 2012 NAEYC®.  Reprinted with permission.
ABOUT THE AUTHORS
Karen N. Nemeth, EdM, is an author and the founder of Language Castle, LLC, offering consulting and professional development on supporting dual language learners in early childhood education. She is the author of Basics of Supporting Dual Language Learners: An Introduction for Educators of Children from Birth through Age 8, published by NAEYC. Karen@LanguageCastle.com.
Valeria Erdosi, MS, is the executive director of The King's Daughters Day School, in Plainfield, New Jersey. She is a founding member of the New Jersey Coalition of Infant/Toddler Educators and a well-known professional development provider.
PROFESSIONAL DEVELOPMENT OPPORTUNITY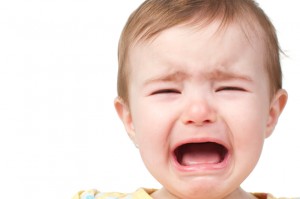 Sponsored by Family Service of Morris County in Collaboration with CITE NW
'WHY, WHAT, AND WHEN CHILDREN BITE"
Date: FEBRUARY 16, 2012
Time: 1:00 PM-3:00 PM
Location: AT FAMILY SERVICE OF MORRIS COUNTY
62 Elm St, Morristown NJ 07960
For Information: 973-299-1974
Baby Talk: Resources to support the people who work with infants and toddlers

Issue No. 8  January 16, 2012
Selecting Toys that Support Infant and Toddler Learning and Development
Interested in how infant and toddler caregivers can create healthy attachments to the children in their settings? Using Toys to Support Infant-Toddler Learning and Development by Gabriel Guyton is an article that highlights ways in which teachers who are knowledgeable about child development and play can intentionally select toys that meet young children's unique needs and interests and support learning.
Reinforced Recommendation: No Screen Time for Kids Under 2
When the American Academy of Pediatrics (AAP) recently updated their guidelines, the organization reaffirmed its 1999 recommendation that discouraged television viewing by children under age 2. The AAP's newest policy statement on the topic, "Media Use by Children Younger Than Two Years," comes on the scene at a time when children's screen options have expanded to include other forms of electronic media, such as computers, video games, tablets, and smart phones. The group once again calls for parents to limit screen time for children under age 2, pointing to additional research showing the negative effects of too much time spent with electronic media at young ages, particularly the sacrifice of time spent engaging in creative play and interacting with people and objects.
Despite the AAP's guidelines, the results of a new survey from Common Sense Media show that electronic media are prevalent in the lives of children from birth to age 8. More than a quarter of all screen time is spent with newer digital media, including computers, video games, smart phones, and tablets, with half of all children having access to one of these devices. More specifically, apps on newer mobile devices are increasingly popular, and have been used by 10% of infants up to 1-year old, 39% of 2- to 4-year-olds, and 52% of 5- to 8-year-olds.
Baby Talk is a free, one-way listserv that is distributed monthly. Each issue features one or more resources, the majority of which are available to download at no cost. To join the listserve, send an email with no message to subscribe-babytalk@listserv.unc.edu. For additional information (or to offer suggestions), please contact Camille Catlett at camille.catlett@unc.eduor (919) 966-6635.